DETAILS: The wine industry, both in production and distribution, has long been a male-dominated industry. This has slowly been changing over the last few decades. As more and more women take up positions of respect and authority in the wine industry it is changing the business of wine and how wine is consumed.
This year's Portland Wine Week is proud to include a Women in Wine Track and to open the week's festivities with a Women in Wine Panel Discussion moderated by Amy Traverso of Yankee Magazine.
This panel is composed of women from Portland and across the United States and Europe, who have push the boundaries and found ways to create their own places in the world of wine.
Join us on Monday, June 17, from 10-12 pm at the Falmouth Country Club to kick-off Portland Wine Week with an insightful discussion on what it's like being a woman in the wine industry and how these women claimed their spot in this evolving industry.
COST: $10 per person
Yankee Senior Food Editor and Cohost of Weekends with Yankee
Owner/Certified Sommelier
Lolita Vinoteca + Asador, Portland, Maine
DipWSET, Director of National Sales
T. Edward Wines
Owner/Winemaker
Day Wines, Willamette Valley, Oregon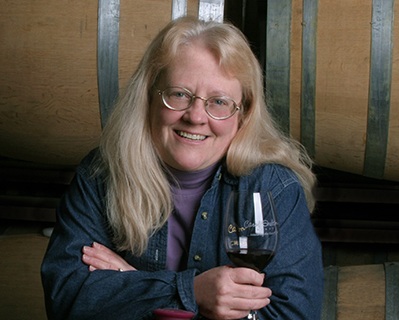 Owner/Winemaker
Carol Shelton Wines, Santa Rosa, California
Export Manager
Perlage Srl, Veneto, Italy
Wine Sales Representative
Devenish Wines, Portland, Maine
Winemaker
La Garagista Farm + Winery, Barnard, Vermont
Sommelier
Central Provisions, Portland, Maine
Get your tickets to all opening day events
opening day eventS:

TRANSPORTATION BETWEEN PORTLAND AND FALMOUTH COUNTRY CLUB:
Transportation Sponsor Maine Limousine Service will provide complimentary transportation between Portland and Falmouth Country Club. Take a free ride back to Portland for one of the many events taking place or stay at the FCC to relax by the pool, play tennis on the clay courts, take the golf cart for a drive and hit some golf balls on the beautifil driving range — (golf pros will be on site to give pointers), get a ready for the evening with a makeup touch up by local and national makeup artists for Bobbi Brown, Estee Lauder, and Clinique.
This seminar is part of Portland Wine Week taking place in beautiful, coastal Portland, Maine, June 17-23, 2019. Visit portlandwineweek.me and check out the growing events schedule for event details.
Portland Wine Week is Presented by Wine Wise.